Order one
Loopwallet
(lpw) and pay with
PayPal
Price without shipping:
USD 23.30
(THB 787)
Gross weight:
0.18 kg
(net weight: 0.08 kg)
Zone 1 countries:
Bhutan
China
Hong Kong
Indonesia
Laos
Malaysia
Myanmar
Philippines
Singapore
Sri Lanka
Taiwan
United Arab Emirates
Vietnam
Zone 2 countries:
Argentina
Austria
Belgium
Bulgaria
Canada
Croatia
Czech Republic
Denmark
Estonia
Finland
Greece
Hungary
Iran
Ireland
Luxembourg
Mexico
Morocco
New Zealand
Nigeria
Norway
Oman
Poland
Portugal
Qatar
Romania
Serbia
Slovakia
Slovenia
South Africa
Sweden
Switzerland
Turkey
Zone 3 countries:
Australia
France
Germany
Israel
Italy
Japan
Korea
Netherlands
Russian Federation
Spain
Portugal
Spain
U.K.
If your country is not listed, please contact me!
Shipping with Thailand Post using "Small Packets" (up to 2 kg, airmail, trackable)
Delivery time 3 to 14 working days
Customs may apply!
Durable athlete purse with locking loop with coin-pockets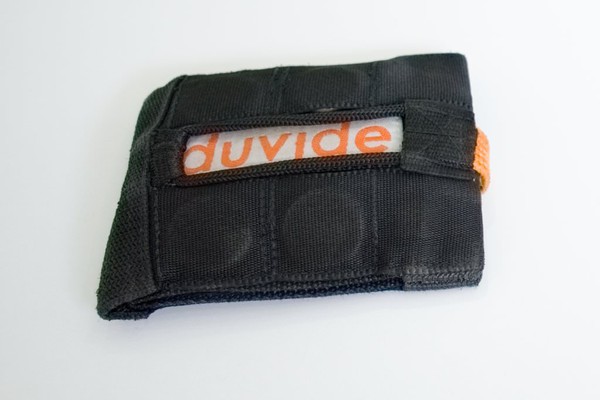 4 coin pockets
Front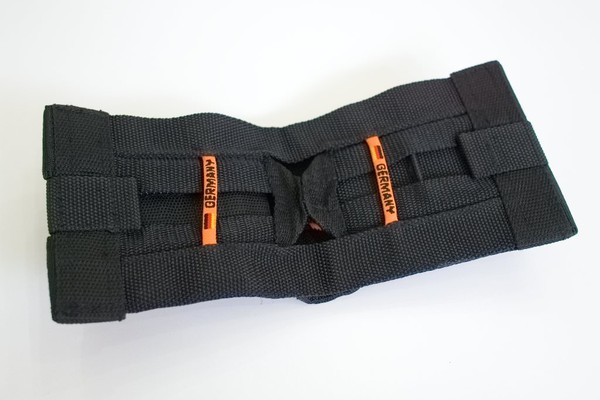 Air permeable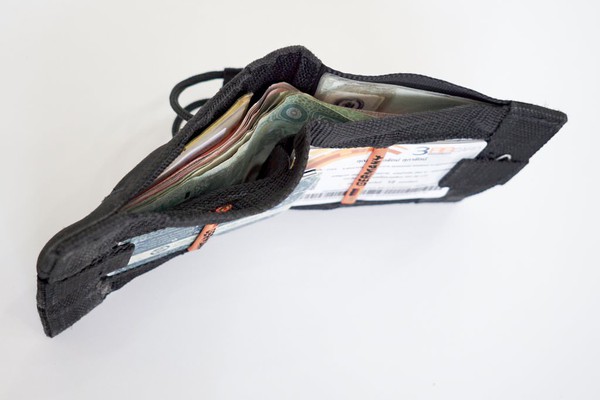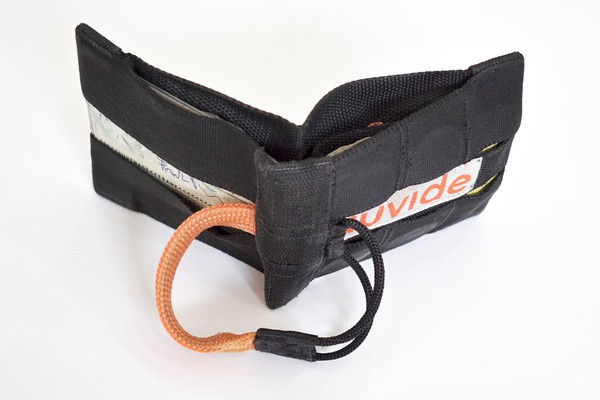 Secure with loop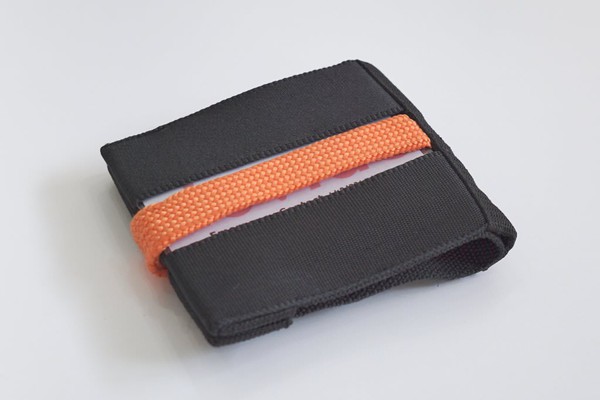 Back
Foldable wallet - can be locked with pull-over loop (no Velcro, zip or press-stud!).
Comfortably to wear during training
Open design provides ventilation while sweating
Very good protection for contents against shocks and bending
Wedge profile prevents slipping out of pocket
Fix to belt or secure with chain
Quick to charge & discharge
Machine-washable
Compartment for large cards up to 105 mm x 75 mm
For up to 10 credit-cards size cards (85 mm x 54 mm)
4 coin-pockets for up to 2-Euro coins (Ø 25 mm)
Compartment for 1 key
Compartment for 1 SIM-card
Durable black Nylon-webbing (25 mm & 38 mm) for cover material
Outer locking tape (20 mm) to chose from 6 colors
Inner holding tape (10 mm) to chose from 3 colors
Optional custom design for laminating pouch (picture and/or text). Please advise when ordering!
ℹ

Loopwallet

HWL: ca. 19-22 mm x 100 mm x 125 mm (for exact fit standard hip-pockets!)
Max bill size: 500 Euro (160 mm x 82 mm)
Weight: 80 g