Order one
Kickbungee
(kbg) and pay with
PayPal
Price without shipping:
USD 27.00
(THB 913)
Gross weight:
0.28 kg
(net weight: 0.18 kg)
Zone 1 countries:
Bhutan
China
Hong Kong
Indonesia
Laos
Malaysia
Myanmar
Philippines
Singapore
Sri Lanka
Taiwan
United Arab Emirates
Vietnam
Zone 2 countries:
Argentina
Austria
Belgium
Bulgaria
Canada
Croatia
Czech Republic
Denmark
Estonia
Finland
Greece
Hungary
Iran
Ireland
Luxembourg
Mexico
Morocco
New Zealand
Nigeria
Norway
Oman
Poland
Portugal
Qatar
Romania
Serbia
Slovakia
Slovenia
South Africa
Sweden
Switzerland
Turkey
Zone 3 countries:
Australia
France
Germany
Israel
Italy
Japan
Korea
Netherlands
Russian Federation
Spain
Portugal
Spain
U.K.
If your country is not listed, please contact me!
Shipping with Thailand Post using "Small Packets" (up to 2 kg, airmail, trackable)
Delivery time 3 to 14 working days
Customs may apply!
Elastic kicking resistance with anti-trip center rope for kicking & stretching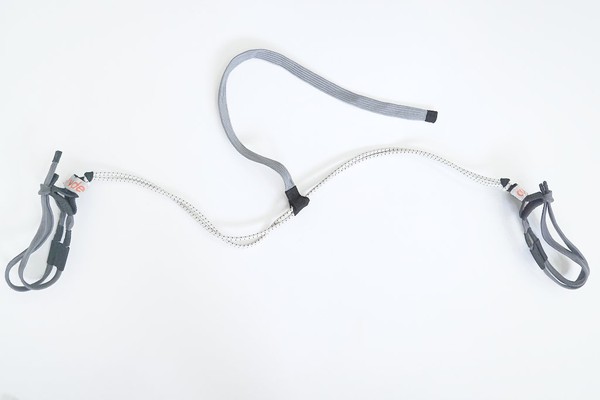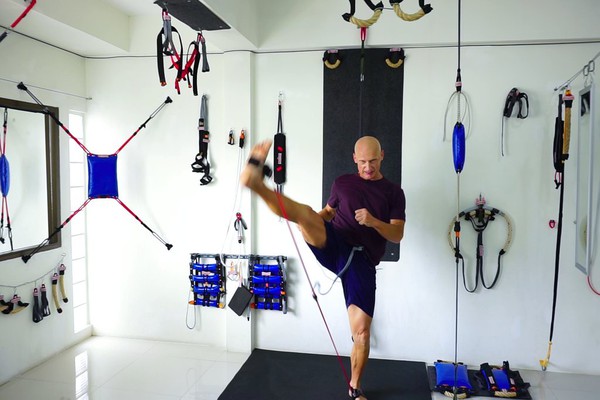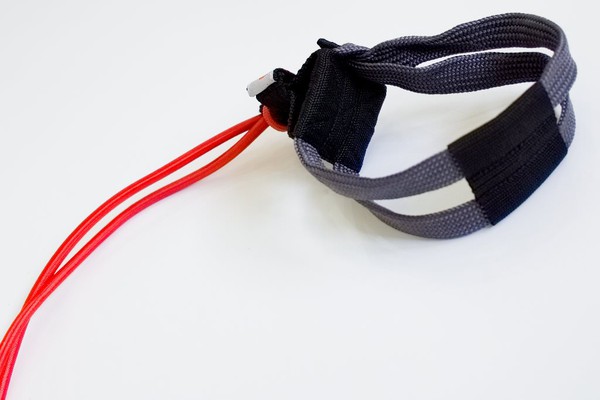 Foot collar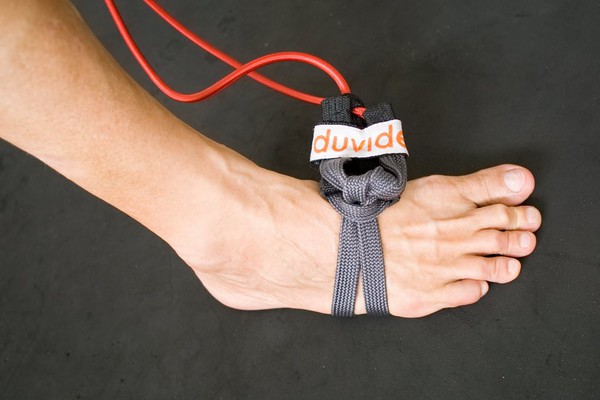 Single knot is sufficient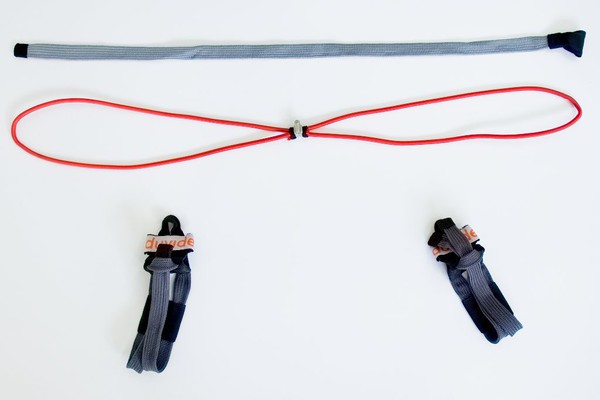 All parts replacable
No tripping
Kickbungee offers a unique way to train resisted kicks, e.g. the Muay-Thai push-kick (Teep) or Karate sidekicks
Strengthen your legs in general
Stretching thighs and hips
Foot loops to ty up with single knot, no Velcro!
Bungee can be replaced
No getting feet caught in the bungee by tying the center rope through the drawstring of your pants
ℹ

Kickbungee

Bungee: Ø 6 mm, multiple threads, sheathed
Weight: 0.18 kg
Kickbungee Sizes for Bodyheight
| 165 cm | 180 cm | 195 cm | 210 cm |
| --- | --- | --- | --- |
| M | L | XL | XXL |
Please state at the PayPal page which size you need!
Browse and shop for my Training equipment in privacy:
no
Cookies
Popups
Trackers
© duvide.com 2002 – 2022